Currently Available Classes
MFA - Pandan Indah
(HQ)
Every Saturday
Every Sunday

(Afternoon)
12:00pm 1:30pm
2:00pm 3:30pm
4:00pm 5:30pm

(Morning)
10:00am 11:30am
(Afternoon)
12:00pm 1:30pm
2:00pm 3:30pm
MFA - Sri Petaling
New Branch
Every Saturday
Every Sunday

(Afternoon)
12:00pm 1:30pm
2:00pm 3:30pm
4:00pm 5:30pm

(Morning)
10:00am 11:30am
(Afternoon)
12:00pm 1:30pm
2:00pm 3:30pm
Previous
Next
1. MFA Pandan Indah will resume classes from 28/06/2020.
2. MFA Sri Petaling will resume classes in mid of July 2020.
3. According to the SOP from government, we have limited spots in a class.

Students under the age of 12 are not encouraged to attend the class and we will provide online teaching.
4.
Inside the class, students must bring their own
face shield, face mask, full uniform, water bottles and towels or handkerchiefs.
NO sharing of personal items.
5.
For more information please visit :
Here
or WhatsApp to 012-2067763.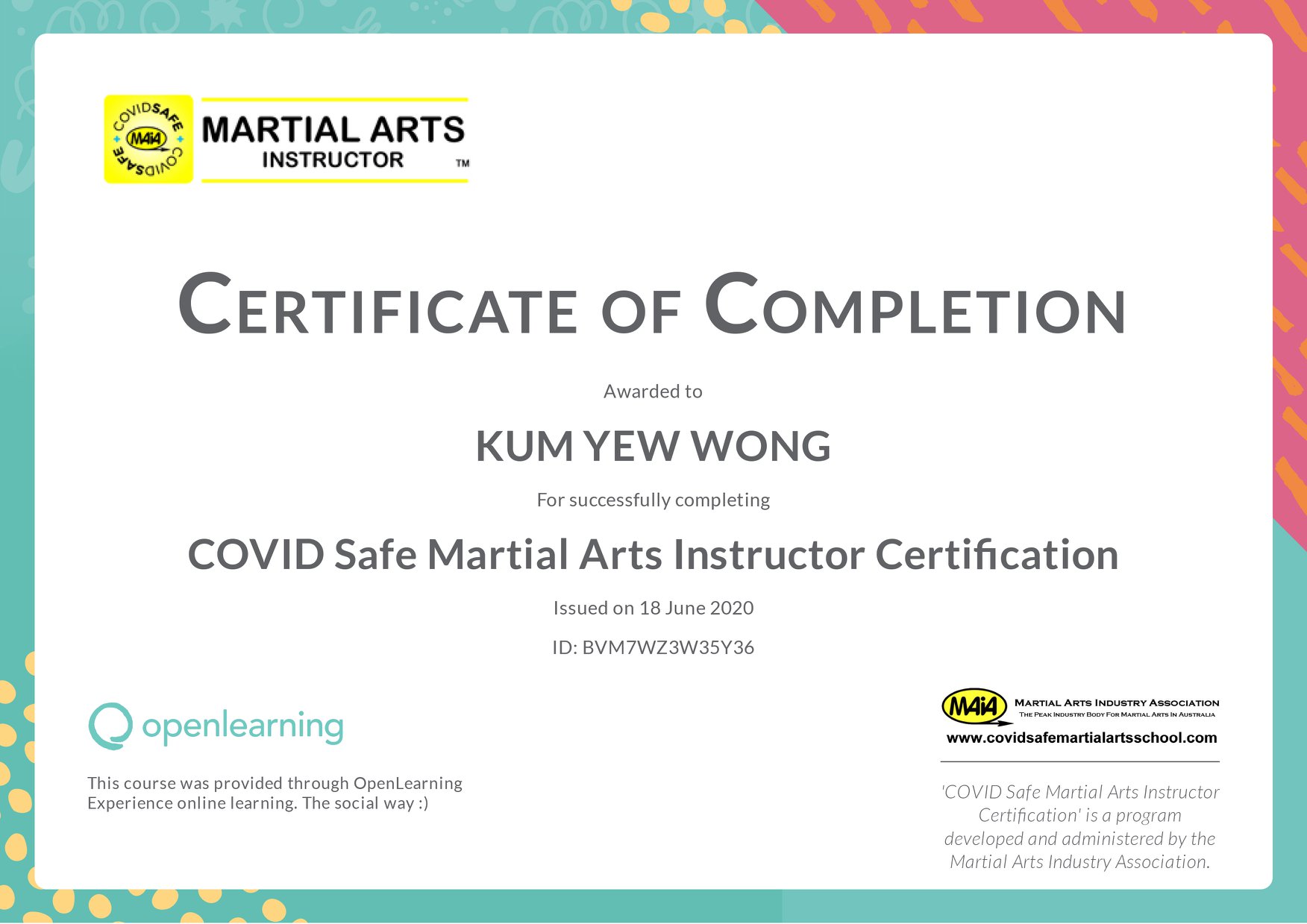 Special Offer!
*** LIMITED TIME OFFER ***
1st Time Registration / New Enrollment you can get a set of Free UNIFROM!
Login Page